All posts in category Found
Courtesy of The Mitten State. 😀✋❤️
Posted by Thadd F. on October 16, 2017
https://tplusg.com/2017/10/16/its-all-true/
With a world filled with chaos, all we can do is be kind.
Posted by Thadd F. on October 15, 2017
https://tplusg.com/2017/10/15/note-to-self/
Shannon sent us this awesome reversible Oktoberfest coozie in the mail…
PROST! Thanks, Shannon! Happy Oktoberfest! 😀🍺🍻❤️
Posted by Thadd F. on September 25, 2017
https://tplusg.com/2017/09/25/prost/
It's going to be the NEW biggest match of the season! Heck. It's going to be the biggest match in the short but remarkable history of FC Cincinnati…
Our tickets for the huge US Open Cup semi-final match between FC Cincinnati and New York Red Bulls of MLS tarrived in the mail last night…
And it's a good thing we're season ticket holders with the first opportunity to buy our tickets to the match almost immediately after the US Open Cup quarter-final win over Miami FC because it was just announced this morning that CINvNY is officially…
Tickets went on sale to the general public yesterday at 1 pm and this morning it was just announced that FC Cincy's US Open Cup semi-finalmatch at Nippert Stadium is officially SOLD OUT! FC|C President and General Manager Jeff Berding said the sales team sold 16,000 tickets in roughly seven hours. WOW. Just wow.
"The atmosphere at Nippert Stadium is going to be spectacular." And I cannot wait! 
😀⚽️🏆❤️
Graphics courtesy of FC Cincinnati's Twitter. 
Posted by Thadd F. on August 9, 2017
https://tplusg.com/2017/08/09/we-have-our-tickets-2/
FC CINCINNATI'S EPIC US OPEN CUP RUN WILL CONTINUE!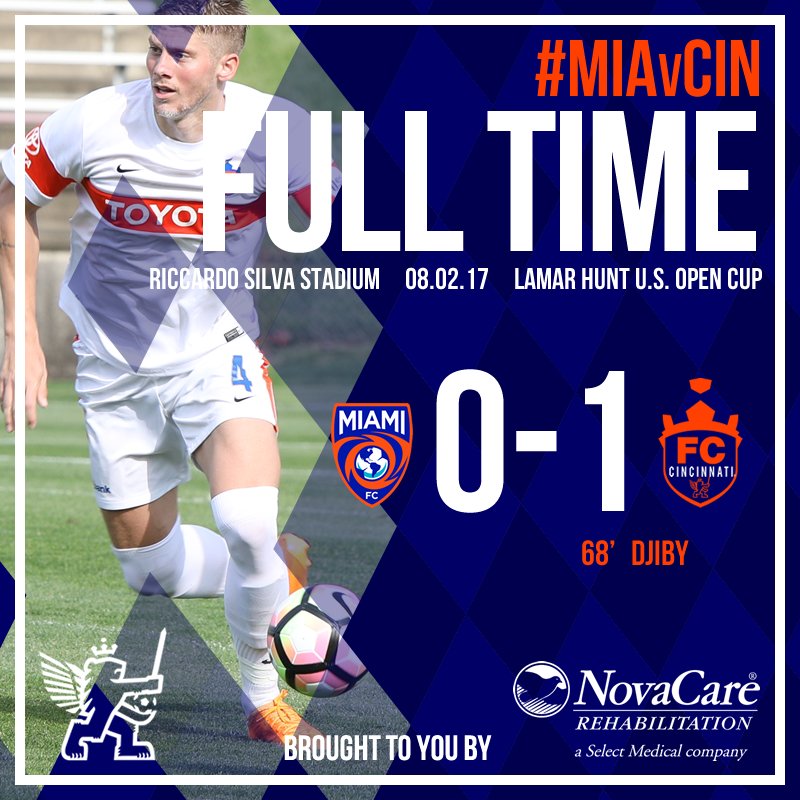 FC Cincinnati defeated Miami FC of the NASL 1-0 on the road in Miami with a goal by Djiby, his fourth of this incredibly magical US Open Cup run. And with that, FC|C has made it to the semi-finals of the 2017 US Open Cup!
Per Orange & Blue Press, Djiby is the first player in the Modern Era to score four game-winning goals in the same US Open Cup tournament. At the end of the pitch, FC|C's star goalkeeper Mitch Hildebrandt hasn't allowed a goal in 469 minutes of US Open Cup play. Starting from the 11th minute of the 2016 USOC loss to Tampa Bay, Hildebrandt has not conceded a single goal, leaving him just 4 minutes shy of the modern-day record, held by Jon Conway. Conway had a 473 consecutive minutes streak for San Jose between 2000 and 2001. And if you string Mitch's streak together with Dallas Jaye's 120 minutes of clean-sheet play versus AFC Cleveland in the second round, FC Cincy hasn't allowed a goal in a staggering 589 minutes of US Open Cup play, also a Modern Era record. Zero goals conceded in 589 minutes of play. WOW!
There are now just four teams left in the 2017 US Open Cup: San Jose Earthquakes, Sporting Kansas City, New York Red Bulls and our FC Cincinnati…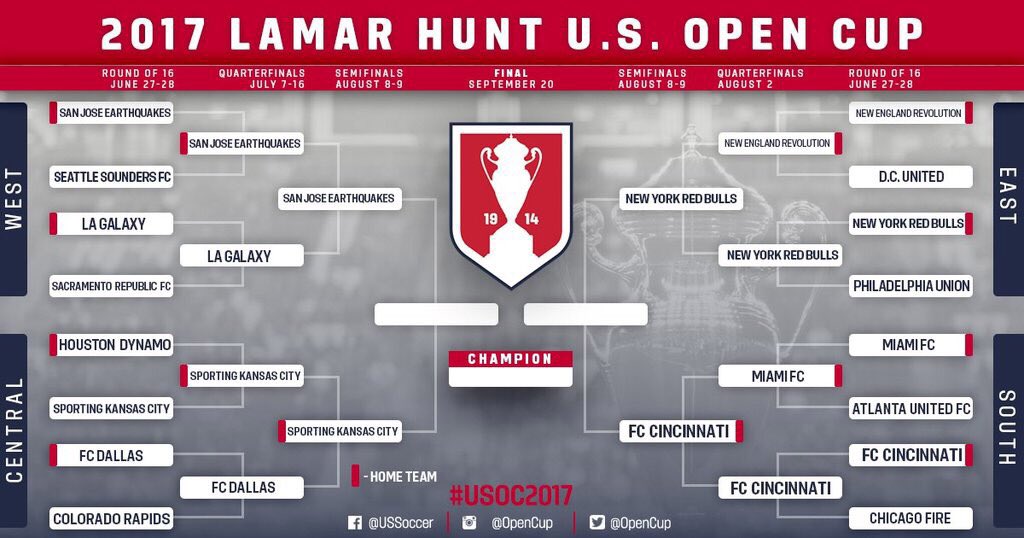 In the 2017 USOC semi-final, FC|C will face New York Red Bulls. AT NIPPERT STADIUM.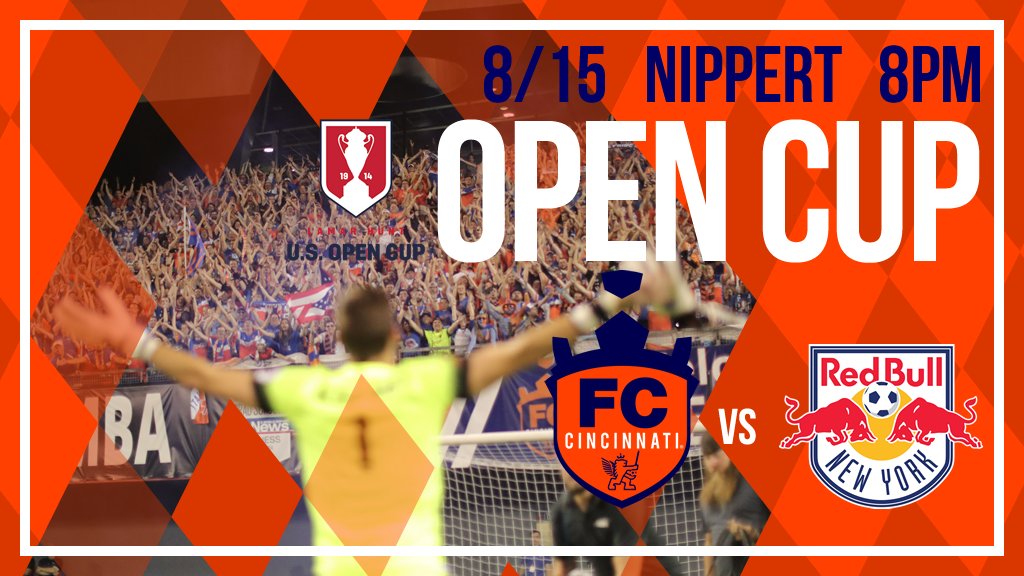 FC|C will host the Red Bulls after wins against AFC Cleveland, Louisville City FC, Columbus Crew, Chicago Fire and now Miami FC. With their win over Miami, FC Cincinnati became the first non-MLS side to reach the US Open Cup semi-finals since Richmond Kickers in 2011. And while a USL team has not made the USOC semi-finals since 2011, a USL squad has not hosted a semi-final draw since 2008, back when Charleston hosted and beat the then-USL Seattle Sounders.
Regardless of what happens against Red Bulls, it's been such an epic US Open Cup run. It's been like the Energizer bunny, it just keeps going and going and going. Hopefully, they can keep it going again. We'll see you at the 2017 US Open Cup semi-finals!
😀🏆⚽️❤️
Photos courtesy of FC Cincinnati's Twitter & Instagram and US Open Cup's Twitter. 
UPDATE: Djiby will miss the semi-final match for an accumulation of yellow cards. 😬
Posted by Thadd F. on August 2, 2017
https://tplusg.com/2017/08/02/usoc17-semi-finals-semi-finals/
Scooter Gennett had four home runs including a grand slam, 10 RBIs and 17 total bases in tonight's game against the Cardinals. Have yourself a game, Scooter Gennett!
He became the first Red to ever hit 4 HRs in one game, and just the 17th player in MLB history. WOW! 😀🙃👊💪💯⚾️❤️
Posted by Thadd F. on June 6, 2017
https://tplusg.com/2017/06/06/have-yourself-a-game-scooter-gennett/
Our chief sanity officer sent this out this morning, and I thought it was very powerful…
Today marks the anniversary of D-Day (June 6, 1944). Starting in 1993, Charles
Schulz ran this comic to commemorate the beginning of the liberation of Western
Europe during WWII. Schulz died in 2000, but newspapers that still run "Peanuts"
still run this comic.
🇺🇸
Posted by Thadd F. on June 6, 2017
https://tplusg.com/2017/06/06/to-remember/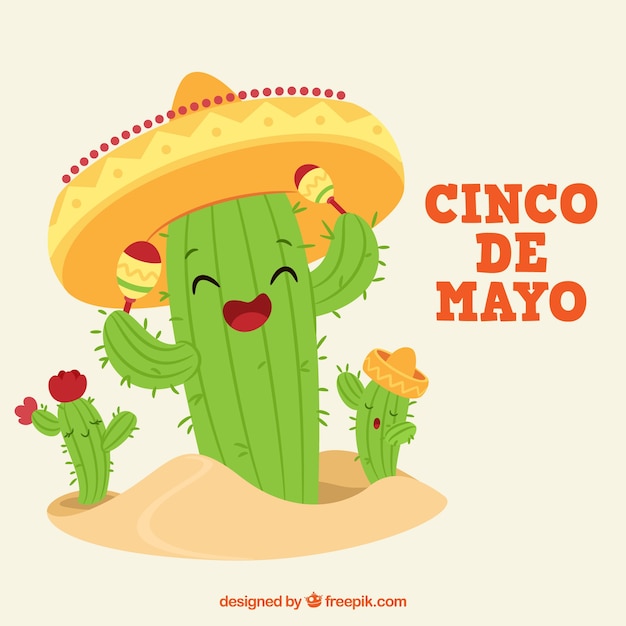 We had a little Cinco de Mayo gathering this rainy evening. Our house was packed with nine adults and six kids under the age of eight. It was a bit chaotic but a bunch of fun. We hope everyone had a wonderful Friday celebrating some obscure Mexican military victory over the French. 🙂
Posted by Thadd F. on May 5, 2017
https://tplusg.com/2017/05/05/happy-cinco-de-mayo-2/
It's May the Fourth! Happy Star Wars Day everybody!
You can purchase the t-shirt here. 🙂
Posted by Thadd F. on May 4, 2017
https://tplusg.com/2017/05/04/guess-what-day-it-is/
Ha ha. 🙂
Posted by Thadd F. on April 25, 2017
https://tplusg.com/2017/04/25/describe-your-perfect-date/
Search T+G

Thadd+Genifer

T+G Calendar of posts

T+G by Category

T+G by Month

Flickr Photos

Thadd's Instagram

FOLLOW THADD

Genifer's Instagram

FOLLOW GENIFER

T+G Home

Music stuck in my head