IT'S MATCH DAY! THE MATCH DAY! US Open Cup semi-finals between New York Red Bulls of MLS and our FC Cincinnati. Live from Nippert Stadium…
It was a match surrounded with such eager anticipation that my parents drove all the way down from Michigan for it. FC|C head coach Alan Koch said before the match that his upstart FC Cincinnati US Open Cup Cinderellas should be known as 'FC Disneyland.' Speaking of Disneylands, Nippert was buzzing childlike excitement and wonder…
They're in the process of installing a brand new huge video scoreboard at Nippert. It's going to be the same size as the scoreboard out in left field at Great American Ballpark…
At the other end of Nippert was a little make-shift video screen…
At the New York Red Bulls end of Nippert, the US Open Cup semifinal banner down in the corner was pretty incredible…
There's Red Bulls and sometimes USMNT star, Sacha Kljestan…
And 99 is former Southampton and England striker, Bradley Wright-Phillips…
Here come the supporters groups on their way to The Bailey…
O say can you see…
The Bailey's tifo was pretty awesome…
Some of the other banners were pretty good too…
HERE WE GO…
GOAL! 1-0 FC CINCINNATI! Corben Bone fired FC|C to an early lead…
And there's the whistle for halftime with the score still 1-0 to FC Cincinnati!
SPRINKLES!
And here we go. The second half is underway…
2-0 FC CINCINNATI! AUSTIN BERRY! 
A sell-out crowd in the neighborhood of 36,000 was expected for tonight's semifinal. Any number over 35,613 would have broken the current attendance record set in the 2011 US Open Cup final between the Seattle Sounders and Chicago Fire. But we fell just short of that mark tonight, there were 33,250 at tonight's match which is a new US Open Cup non-final attendance record. And I just missed getting a photo of the attendance when it was announced because they put it on the runner board, not the little video board…
Red Bulls pulled one back to make it 2-1…
And then they tied the game…
At the full-time whistle, it was still 2-2. This one's going into extra time…
Red Bulls took the lead 3-2…
The final 15-minute extra time half…
There's the final whistle and FC Cincinnati's magical Cinderella story US Open Cup run has come to the end of its road. Red Bulls were just too much tonight and won 3-2…
FC Cincinnati head coach, Alan Kock praised his team after the game…
FC Cincinnati's Jeff King said it best…
Regardless of a score 2nite, remember this passion. Remember ur pride. Remember this amazing run. Remember this movement you helped build.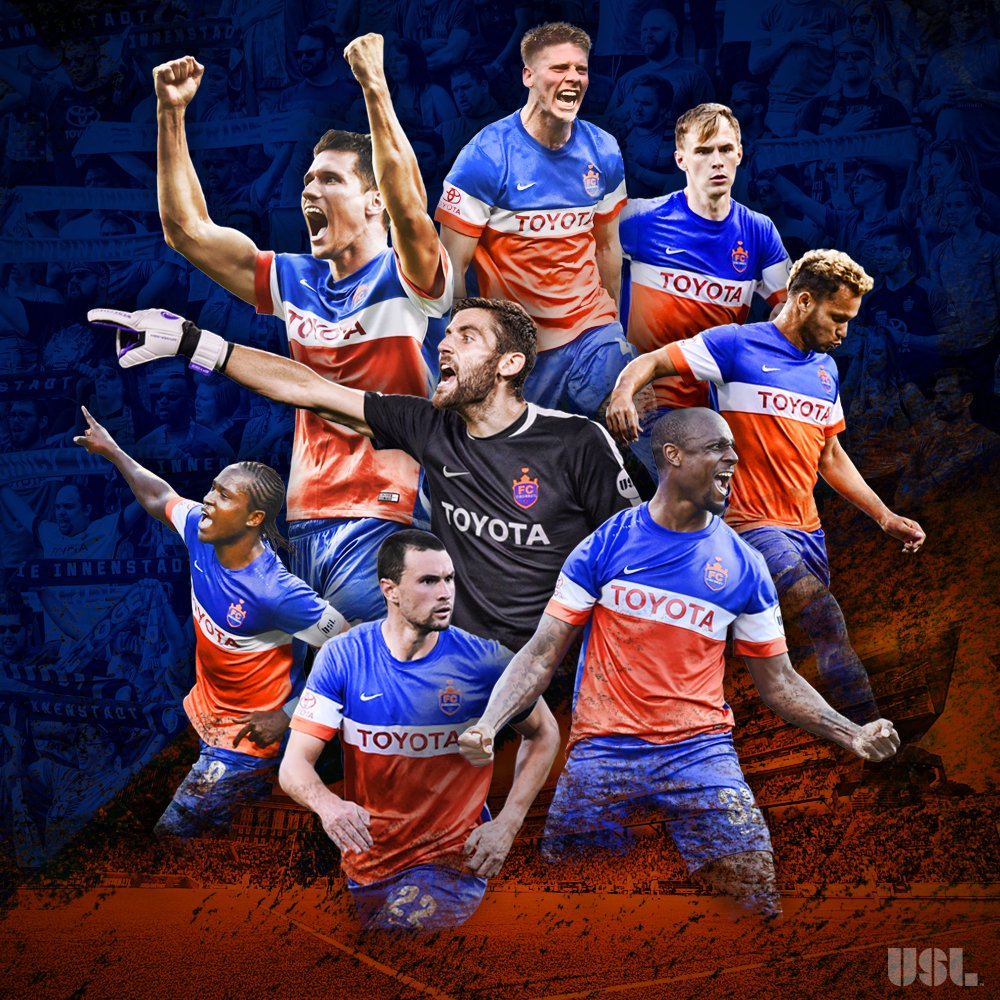 And what an amazing run it was! It's one that will be long remembered and reminisced about for ages. 😀⚽️🏆❤️