IT'S HERE! IT'S MATCH DAY! It's the Inaugural Hell Is Real Cup! The first ever Battle for Soccer Supremacy in Ohio! FC Cincinnati versus Columbus Crew. At Nippert Stadium!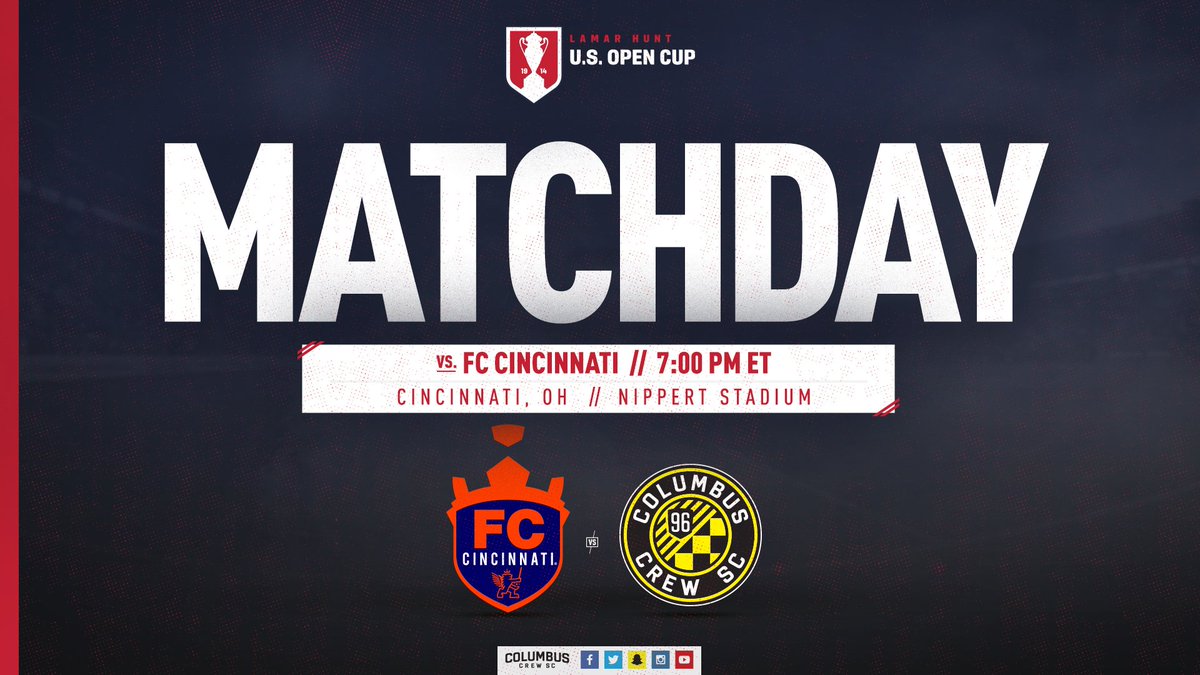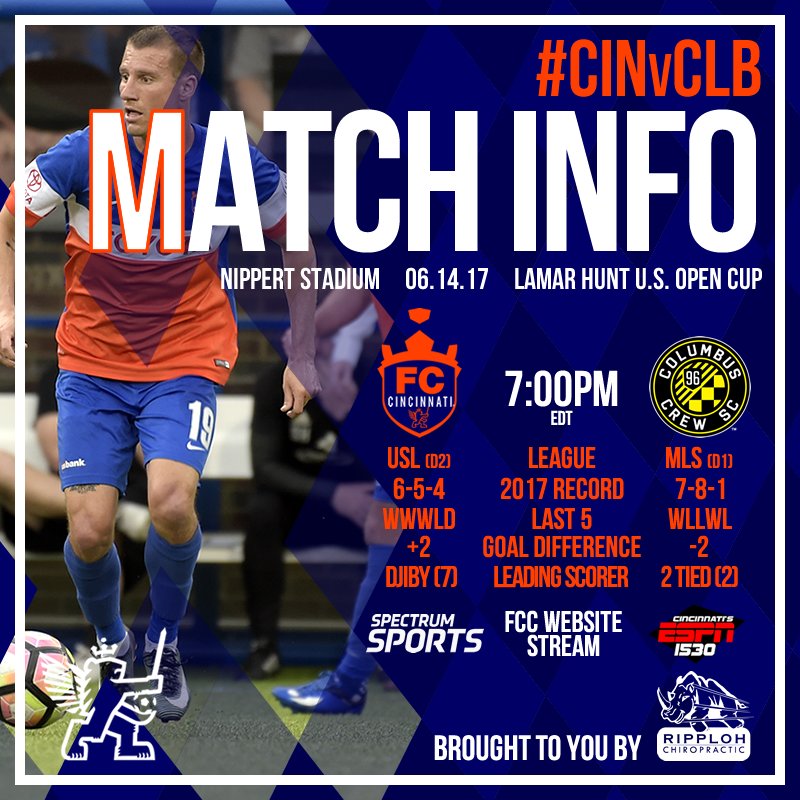 A fair number of Crew fans made the drive down to Cincinnati for the match…
The Crew brought their "A" team to Cincinnati tonight. In the red pinnie is the Crew's star player Frederico Higuan…
And in front of him is Justin Meram…
O say can you see…
HERE… WE… GO!
Neither team could open the scoring, and FC Cincinnati survived the first half against Columbus Crew unscathed…
SPRINKLES!
And the second half is underway…
DJIBY! GOAL! 1-0 FC CINCINNATI!
Just to put tonight's attendance in perspective, the highest ever home attendance for a Columbus Crew match was 31,550. Per
Bailey Banter:
FC Cincinnati has an average attendance of 19,132 as of Week 11 with a total attendance of 114,790 off of just 6 home matches (far and away the highest
in the USL).

Columbus Crew has an average attendance of 13,050 and total attendance
of 104,402 as off Week 14 off of 8 home matches (lowest in the MLS).

(Attendance stats provided by SoccerStadiumDigest.com)
It seemed like a smoked grenade accidentally went off in the middle of the traveling Crew supporters…
Or were they conceding the match? The fourth official signaled there would be an agonizing six additional minutes of time added on…
BLOW! THE! WHISTLE! 👏👏👏
AND THERE'S THE FINAL WHISTLE! 1-0 FC CINCINNATI! FC|C JUST KNOCKED THE COLUMBUS CREW OUT OF THE 2017 US OPEN CUP! HELL IS REAL FOR COLUMBUS!
FC|C take on first-placed Charleston Battery this Saturday at Nippert Stadium…
It was such an unbelievable night. Electric atmosphere. Pretty indescribable. There really aren't words. And the game actually made Scott Van Pelt's SportsCenter.
UPDATE: FC Cincinnati were placed in the South Region of the US Open Cup. The draw for the Fifth Round of the US Open Cup pits FC|C against Bastian Schweinsteiger and the MSL's Chicago Fire. And once again as the luck of the draw would have it, FC Cincy's Sweet Sixteen USOC match will be played at Nippert Stadium on June 28th…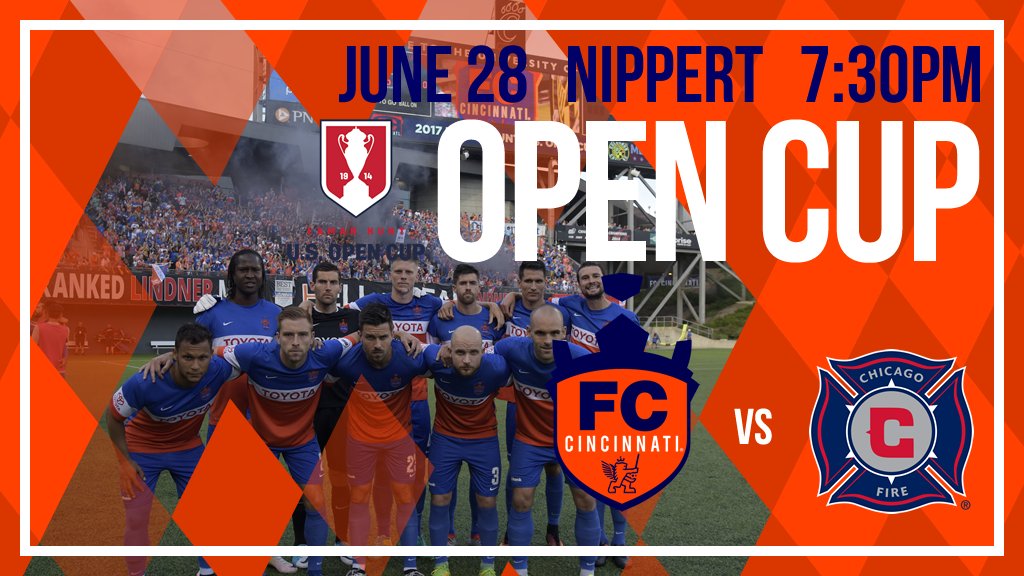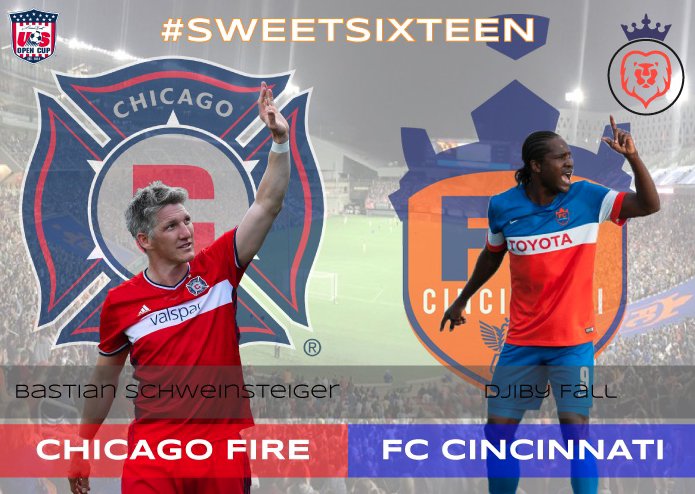 And of course, we'll see you there! 😀❤️⚽️👊💯