IT'S MATCH DAY! And it's the Dirty River Derby US Open Cup edition. Our beloved FC Cincinnati were taking on heated rival Louisville City FC at Nippert in the third round of the Lamar Hunt US Open Cup 2017. And if just knocking Louisville out of the Cup wasn't motivation enough, the winner of this match gets to host Columbus Crew in the fourth round of the USOC…
Kind of a sparse crowd in attendance tonight for such a big match…
Digging the guy in the full FC Cincinnati goalkeeper kit…
The last time these two teams met at Nippert, Djiby got red carded and then suspended for an additional five matches for supposedly biting as Louisville player…
So you know he has some revenge on his mind.
O say can you see…
HERE WE GO! Cmon boys!
A nice handful of LCFC fans made the drive up from Louisville for the match…
And at halftime, the match was still knotted at 0-0…
SPRINKLES!!!
Here we go! The second half is underway…
GOAL! DJIBY! 1-0 FC CINCINNATI! 
I think this was the smallest crowd ever at Nippert for an FC Cincinnati match…
For comparison, Louisville City FC averaged 7,218 at their home matches in 2016.
AND THERE'S THE FULL-TIME WHISTLE! 1-0 FC Cincinnati! 
Next match for FC Cincinnati at Nippert will be on June 10th…
When they host Charlotte Indepence…
And…
ON JUNE 14th at 7pm…
#MLS2Cincy…
It's so exciting! The inaugural HELL IS REAL derby! What a great night! Both on and off the pitch…
SEE YOU ON THE 10th AND THE 14TH! And yes, we already have our tickets for this…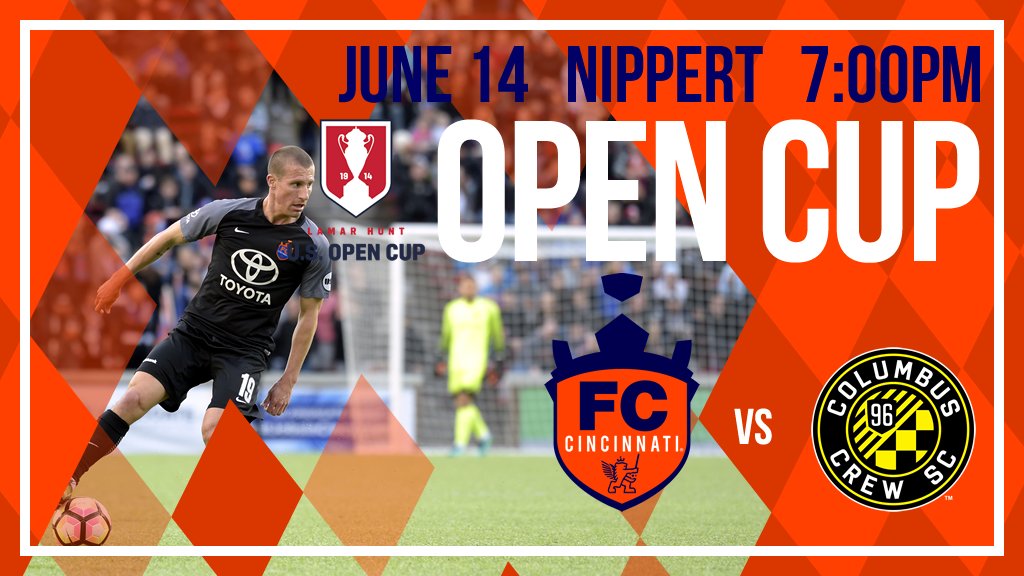 😀 ⚽️ ❤️