IT'S FC CINCINNATI MATCH DAY FOUR! Within the area code of 513, May 13 is a day to celebrate all things Cincinnati. What better way to celebrate 513 Day than watching our beloved FC Cincinnati?!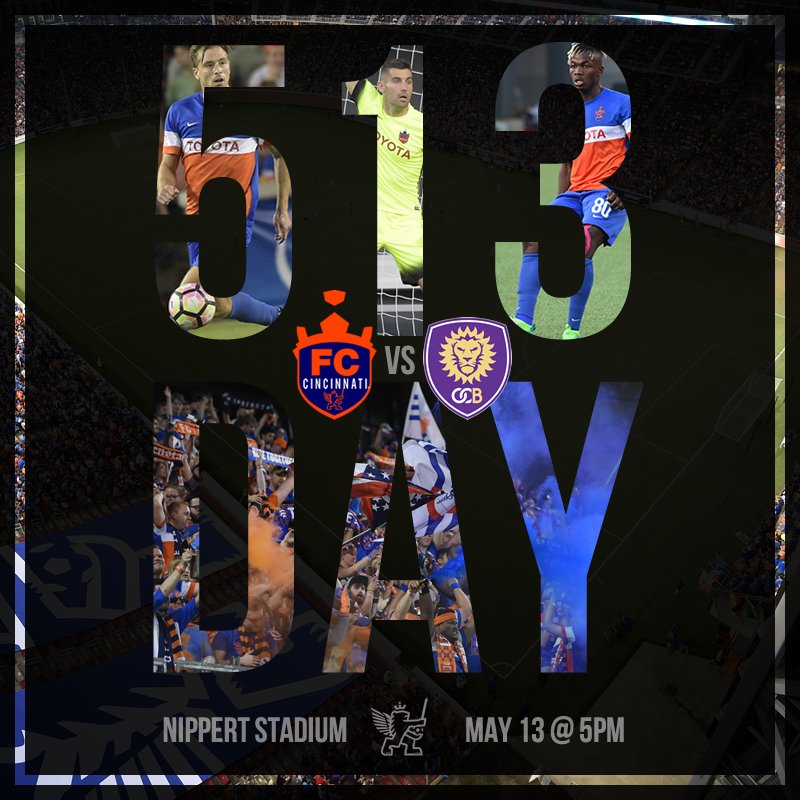 BECAUSE IT'S FC CINCINNATI MATCH DAY! FC|C was taking on Orlando City B…
We rode our Metro 17 bus over to Clifton early so we could go to Mac's Pizza Pub before the game to get a bite to eat…
Great stuff!
Apparently, we didn't get over to Mac's early enough. We were walking into Nippert just as the teams were making their way out onto the pitch…
HERE WE GO!
When FC Cincinnati received their first yellow card in the 15th minute, we knew it was going to be a long match…
At halftime the score was still all deadlocked at 0-0. The first half was one of the worst officiated halves of soccer I've ever seen in my life at any level…
And we're back underway…
In the 74th minute, the referee awarded Orlando City B a really questionable penalty kick which they converted to make the score 1-0…
There were 5 additional minutes added to the end of this debacle…
OCB added a second goal in 90th+2 minute that looked pretty offside to me…
And FC Cincinnati ended up losing to OCB 2-0. Without a doubt in my mind, it was the worst officiated game ever. It was as if it was the referee's first match or like he didn't completely read all the rules, just skimmed them. It was beyond ridiculous.
Hopefully, FC|C will be able to bounce back this Wednesday when they welcome NPSL 2016 National Champion's AFC Cleveland to Nippert Stadium for a second round match up in the Lamar Hunt U.S. Open Cup. See you there! 🙂