We watched soccer this morning…
Good morning from Northside…
We planned to drive up to Waynesville to check out the Waynesville Fall Fest…
But it looked a lot smaller in person than it did on the map, there were so many cars in the parking lot, and we didn't see any masks on people walking in to the fest….
We decided to add Waynesville Fall Fest to the list of things to do next fall along with the Waynesville Sauerkraut Festival. So we decided to walk through the little shops in Waynesville again…
But first coffee…
I actually got a non-dairy maple shake instead. And it was pretty amazing…
But Genifer got coffee…
The cow painting that I love was still there…
We found three oil paintings here at Lilly's Corner Mall….
And I almost got this one for the studio office…
If it's still there the next time we come up to Waynesville, I'm going to get it.
Last time we were in Waynesville, we were told that this building is haunted by two spirits; a little girl and an older man in a top hat. And that they can sometimes be seen looking out the second floor windows…
So now we always stop to look to see if we see anyone in the windows…
Waynesville is always fun. We enjoy wandering in and out of all the little shops. On our way home, we stopped at Genntown Farms to get a couple of little pumpkins…
We stopped for lunch at Doc's Place in Lebanon…
Genifer had a turkey burger…
I ordered this huge fish hoagie…
We stopped at a little bakery in Lebanon and got cupcakes for later and stopped for coffee at Kidd Coffee in Mason….
Here are our cupcakes….
And here are the paintings we found today….
We took the dogs around the block and Chloe was our in her front yard…
Good evening from Northside…
Tonight, we finished Only Murderers in the Building on Hulu. It was pretty cute…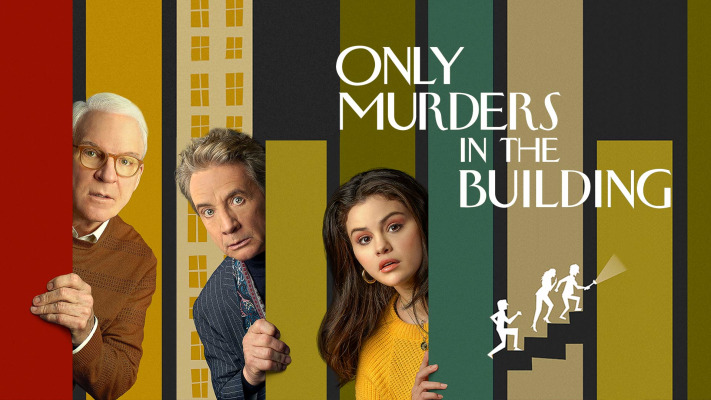 It was a really good sports day too. Michigan thumped Northwestern 33-7 and #2 Cincinnati squeaked by Navy 27-20. In soccer, Louisville City knocked off Memphis 901 3-1, Minnesota United drew with LAFC 1-1 and FC Cincinnati lost to Inter Miami 5-1. FC|C's loss virtually guarantees they'll win their third wooden spoon in three seasons in MLS. The wooden spoon is awarded to the team that finishes with the lowest point total in MLS. Three for three. At least they're incredibly consistent.
We had a really good Saturday. 😀🌄🖼️🍔📺❤️