Just to the north of Jack Casino and just to the east of Over-the-Rhine lies the Pendleton neighborhood of downtown Cincinnati. Genifer noticed on Instagram that the relatively new 3-Point Brewery in Pendleton was having a "Pop-Up Happy Hour Wednesday" with $2 beers from 5-7pm. So after work this evening, we stopped in Pendleton to finally check out a couple places that were new to us.
We haven't been to Pendleton since we moved to Northside. Back then all that was there was Nation. Now there are all sorts of new places like Luquis Q barbeque…
Across the street is Boomtown Biscuits & Whiskey…
And next door to Boomtown is CHX…
And next to CHX is 3-Points Urban Brewery…
3-Points is absolutely beautiful inside…
I started with a Sinking Orca Oatmeal Stout…
And Genifer tried their Shoal Cincy Stout…
Both beers were really good. That little CHX guy kept staring at us…
He reminded us of Oscar with his beady little eyes.
We ordered a small original breaded banty with fries from the bar and just a little while later, we received a text that our banty was ready to be picked up…
And there's our order…
Our CHX was so good! There were so many fries in that bag. It was like a neverending bag of fries. They just kept regenerating themselves no matter how many we ate. And their dipping sauces were legit too. But the star of the show for me was the hushpuppies. Then again, I love hushpuppies. I also tried their Magic Wand Kettle Sour…
And Genifer tried one of their spicy margarita draft cocktails…
Both 3-Point and CHX were awesome. It was a great way to celebrate our anniversary…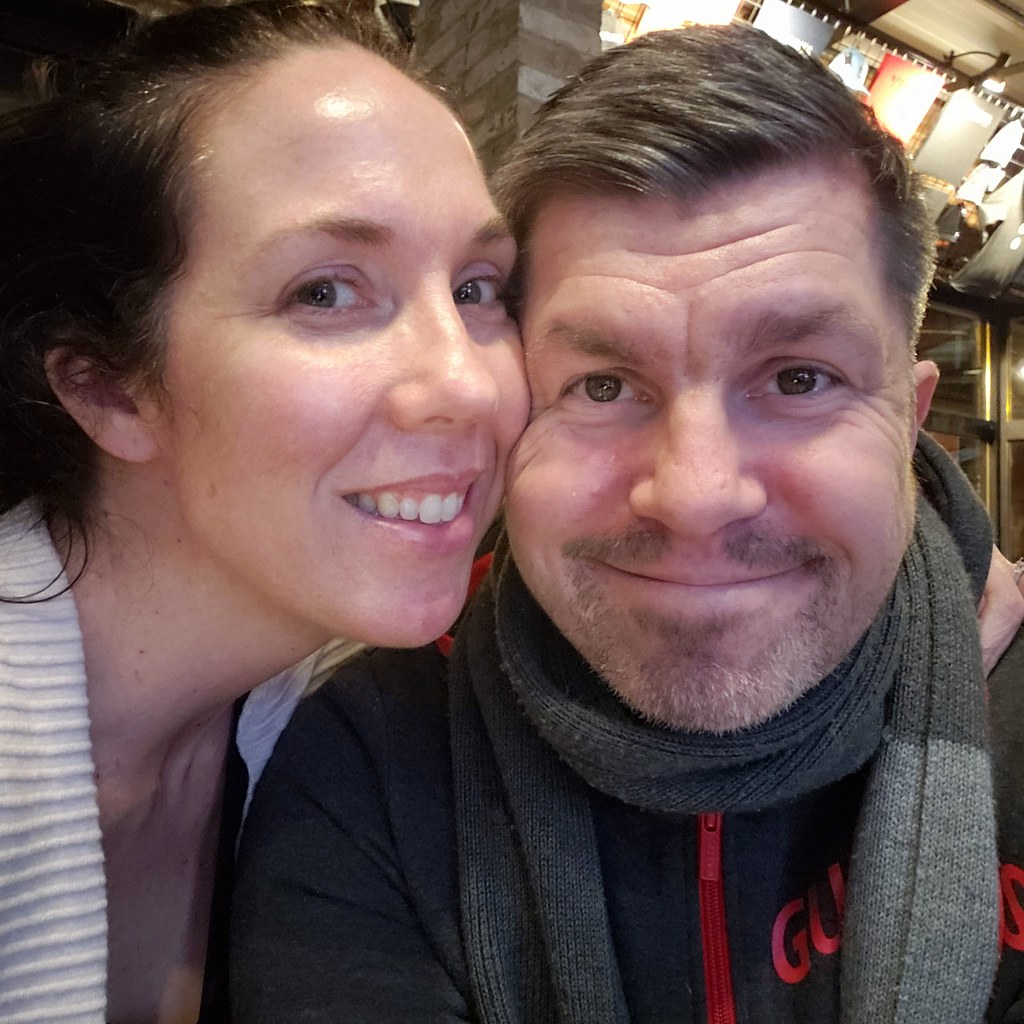 We can't wait to come back to 3-Point and CHX. And we also can't wait to check out Lucius Q and Boomtown. And eat at Nation again. It's been way too long. Geez… Pendleton is really on the serious upswing! 😀🍺🐔🤫🐶❤️